ITECO is a producer of circular and warp knitted fabrics and a laminator of fabrics, knitted materials and artificial leather based on simple and sandwich flame lamination with PUR foam.
By integrating these two processes ITECO is not only able to manufacture knitted materials and laminate textile as a service, but also meets complex requirements for the supply of textile laminate with knitted material as an upper or backing layer.
ITECO belongs among the leading knitting and laminating production companies.
Each new process of knitting and flame lamination is engineered to achieve all required technical parameters, e.g. weight, width, tensile strength, elongation, finishing, PUR foam type, foam density, thickness of lamination, bonding, etc.
---
Knitting
In 2008 ITECO has complexly modernized its production technologies. This allowed us to produce large volumes of high quality knitted products directly in jumbo rolls manufactured with the use of high speed circular knitting machines.
Thermo-setting stenter enables to reach additional technical parameters of knitting according to customer requirements.
Fireproof, antistatic and antibacterial finishes are added during the process.
ITECO technology enables to produce a large variety of different stitches of circular single and double jersey knitted materials.
Material
Weight
Width

PES, PES/Cotton, Cotton, Polypropylene,

Polyamide 6, Polyamide 6.6, etc.

15 g/m

2

– 300 g/m

2

1400 mm – 2300 mm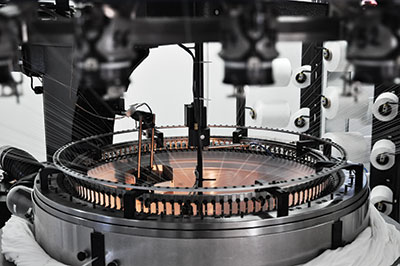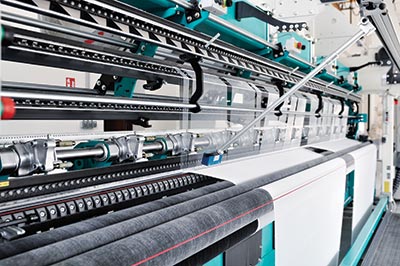 ---
Lamination
ITECO has been engaged in flame lamination of fabrics, knitted materials, artificial leather, etc. since 2000.
A sophisticated flame lamination line was installed in 2008 and enables to satisfy the highest customer requirements for the quality of PUR foam based lamination.
Flame lamination
Single – upper material + PUR foam

Sandwich – upper material + PUR foam + backing knitting (scrim)
Foam
Foam thickness
Width

PUR foam – density

from 20 kg/m

2

to 75 kg/m

2

1,5 mm – 15,0 mm

max. 2000 mm
Face fabric

PUR foam

Scrim
© 1992-2014 ITECO. All rights reserved.